Votre contribution est importante pour moi. 
Si vous souhaitez soumettre votre témoignage, veuillez me contacter via WhatsApp ou le formulaire de contact.
---
Voici quelques témoignages de mes patients:
Solange
Sanación a distancia
Esmeralda es una gran persona. Con dones reales.
Recomendada por una amiga para tratar mi varicella adulto, puedo decir que con la ayuda de Esmeralda la varicella duró 4 días solamente, sin riesgos ni complicaciones.
Le tengo mucha confianza y recomiendo sus sesiones
Distance healing
Esmeralda is a great person. With real gifts.
Recommended by a friend to treat my adult chickenpox, I can say that with Esmeralda's help the chickenpox lasted 4 days only, without risks or complications.
I have a lot of confidence in her and I recommend her sessions.
Cuba
05-2022
Ornella
Powerful distance healing
I have been contacting Esmeralda regularly since 2019.
My son who is 20 months old was hospitalized because he could not move his legs without screaming because he was in great pain.
I sent her a photo and my son had recovered his energy the next day and was crawling again.
A big thank you to you!
A few weeks later I contacted her for the restless legs syndrome that I had been suffering from since I was pregnant and in a few distance healing sessions, I no longer have any symptoms!
The nights are much more restful. I trust her completely.
She also treats members of my family  and friends with distance healing.
Big thank you for everything  and  for always being available
Nice-France
1-06-2022
Soins à distance
Je contacte régulièrement Esmeralda depuis 2019, pour des soins à distance !
Mon fils qui a 20 mois a été hospitalisé car il n´ arrivait plus à bouger ses jambes sans hurler car il avait de grosse douleurs.
Je lui ai envoyé une photo et mon fils des le lendemain avait retrouvé son énergie comme avant et faisait du 4 pattes de nouveau.
Un grand merci à toi !
Quelques semaines après  je la contacte pour le syndrome des jambes sans repos dont je souffrais depuis enceinte et en quelques séances à distance, je n´ai plus de symptomes !
Les nuits sont beaucoup plus reposantes.
Je lui fais confiance les yeux fermés !
Elle soigne aussi a distance des personnes de ma famille ainsi que des amies.
Toujours disponible un grand merci pour tout 🙏
Nice- France
1/06/22
Manikandan Ramaswamy
Varicose eczema, distance healing
I got contact of Esmeralda through a friend of mine. Then I contacted her and told her about the problem of my dad, who is suffering from varicose eczema. He also had a wound in his toe. After looking at the pictures, Esmeralda said she can help my father and she started with the sessions. After the 4th session, my father's wound started to heal. Now his wound in the legs have recovered and his eczema has also improved. He is feeling much energizied.
Although it was distance healing, the magic of Esmeralda was wonderful. Thanks a lot !!!!
Indian
February 2022
Franziska Wendrich
i feel great
After my dad's death, I felt that some Reiki and Healing sessions would be just the right thing for me. Immediately, I felt in good hands with Esmeralda. Esmeralda is such a kind and lovely person who made me feel comfortable, helped me to re-balance my chakras and feel more at peace. Thanks to her special magnetism healing ability, she was the only person able to help me with my swollen leg issues after an accident 4 years ago that no doctor was able to fix. I never felt better. I am so grateful for meeting Esmeralda and finally getting the help I've been looking for.
German
December 2021
جلسة قوية ورائعة
كنت ابحث عن معالجة بالطاقه او ممارسه للأكسس بارز ، كنت اعاني من توتر شديد وحزن عميق ووجدت ازميرالدا واذهلتني طاقتها من الجلسة الأولى
حيث شعرت بالخفه والراحة كأن حمل ثقيل وانزاح واستمريت معها اربع جلسات متتابعه ، وكانت النتيجة هدوء وسكينة وبهجة حتى الحزن تلاشى تماماً
ازميرالدا تتمتع بروح العطاء والمحبه تعطي بسخاء في جلساتها كان لدي الم في ظهري واختفى تماماً بعد الجلسات انوي ان اكمل معاها الجلسات حتى عن بعد اذا لم اتمكن من المجيء الى بوكت
سلمى من قطر
Qatar
28/12/2021
Patrice Poisson
Douleur chronique à l´épaule
Douleur récurrente à l'épaule gauche.J´ai essayé son traitement holistique pour douleur chronique au dos.
Dix minutes avec Esmeralda, douleur terminée.
Tout les matins quand je fais mes exercices je dis :  » merci Esméralda! »
France
novembre 2021
Mariam
Powerful sessions
I came to Esmeralda cause I had PCOS with a hormonal imbalance, not only she helped me to stabilize my hormone levels and lose weight, but her powerful sessions really healed me in every way, even emotionally and after each session I felt more positive, more energetic and more complete.
Mariam
Dubai- Emirates
August 2021
Marie-Dominique de France
Bonjour, Esmeralda est une connaissance de longue date que j'ai rencontrée pour la première fois en Thailande. Je ne connaissais pas ses dons à l'époque. Puis en 2017 j'ai commencé aprés un burn out à avoir de l'eczema en grande partie sur le visage ce qui me gênait beaucoup. Cet eczema est d'origine alimentaire mais surtout psychologique. J'ai donc par hasard demandé à Esmeralda si elle pouvait faire quelque chose et elle a réussi à m'enlever les plaques et démangeaisons en travaillant sur des photos que je lui ai envoyées par mail. Je suis contente du résultat, 9 mois aprés ma peau est toujours clean. Bien sur je dois tout de même faire attention à mon alimentation mais c'est un moindre mal. Merci Esmeralda pour votre accueil, votre écoute, votre bienveillance.
Amicalement.
Marie-Dominique.
France
décembre 2020
Sudarawee Matsuyama
Emotional and stress release
I actually came to Esme for my son's healing. He is quite hyper and got anxious easily. We went to see Esme in April and then in October. Each time we did about 9 sessions.
I, myself, got stress easily and was too tense. When I met unexpected things, I got stressed very quickly. Small things became very very big.
After the healing, I became much more relaxed and handle things better. I felt more content and felt happier. For my son, I got report from his school that he became much calmer and less anxious.
We are planning to go back to Phuket again next year. For some who don't know Magnetism, my recommendation is Try if you have stress, anxiety and pain. My friend also went there for a few sessions and his chronic pains from many years ago was much much less.
Thai
about 18 sessions btw April and October 2021
Saranya
Distance Healing for my brother and my son
My brother had knee pain on both side. I decided to let he try 1 course of distance healing. His knee pain was reduced since the first time of healing. After finish 1 course ( 12 Times), his knee pain has really gone.
For my son , he has got Tics/Tourette syndrome. The spread out of 4th time of Covid-19 made my son had to study online for entire day again.It triggered his Tics/Tourette syndrome back again. So I decided to try distant healing with my son because I knew energy healing could help treat this kind of syndrome (I ever experienced) but I were not sure about distant healing. After I let my son try the healing, his symptom was gradually getting better and finally the symptom had been reduced to very very less level.
Thai
19 Jul 2021
Husa
Super healing
I did Premium treatment twice. I was suffering from a pain in my shoulder and it was better, the pain was less.My chakras were not balanced ,I could feel it from my symptoms. I felt better the second time.
عملت علاج بالريكي مرتين كنت اعاني من وجع في كتفي ويار احسن قل الوجع وايضا كان مراكز الطاقه فيه بعض الخلل وتحسنت قليل
Emirati
8/10/2021
Virginie Turci
Un cerveau qui ne s'arrête jamais, quelques heures de sommeil par nuit, un trop plein d'énergie depuis des années et aucune solution trouvée … voici les principales raisons pour lesquelles j'ai contacté Esmerala en décembre. J'ai absolument souhaité prendre la séance prémium pour commencer. J'ai été extrêmement bien accueillie. Esmeralda a fait preuve d'une grande gentillesse, d'une oreille attentive tout au long de nos rencontres et m'a donné de précieux renseignements et conseils. Elle a clairement un don. Depuis nos 2 séances, je suis apaisée, je dors 6-7h par nuit, j'ai une énergie régulée, je n'ai que des pensées positives bref je n'en reviens pas mais enfin je revis. Un merci serait un faible mot étant donné la qualité de vie que j'ai depuis que j'ai vu Esmeralda. Je suis sincèrement reconnaissante. Je continuerai un suivi régulier c'est certain
Virginie TURCI
22 mai 1986
France
Décembre 2020
Catherine B.
Soins à distance
Un grand merci à Esméralda, qui a réussi à me guérir d'un eczéma rebelle, que j'avais depuis 5 ans, suite au décès de mon mari.
J'avais essayé plusieurs traitements, mais aucun ne l'avait éradiqué;
Une amie m'a parlé des soins d'Esméralda, et des résultats qu'elle avait.
J'ai donc pris contact avec elle en octobre dernier et  lui ai donc envoyé une photo récente selon sa demande. Rapidement j'ai vu une amélioration.
Nous sommes en décembre, et l'eczéma a complètement disparu, avec les démangeaisons, et l'effet disgracieux qu'il apportait.
Je ne la remercierai jamais assez, et conseille à toutes les personnes ayant ce type de problème, de ne pas continuer à vivre avec, alors qu'en quelques séances, Esméralda peut vous en débarrasser.
Merci encore mille fois de m'avoir rendu la vie plus agréable.
France Paris
octobre 2020
LABBE Fréderique
Fibromialgie
Lors de mon séjour en Thailande, j'ai eu la chance de rencontrer une personne formidable avec un don exceptionnel!
Atteinte de Fibromialgie j'ai remis mon corps avec tous ses symptômes entre les mains d'esmeralda. Après plusieurs séances et mon départ j'ai commencé à ressentir moins de douleur, pouvoir refaire des chose que je ne pouvais plus faire, et cela fait 8 mois et je ne remercierai jamais assez les compétences d'esmeralda!
une grande personne, un coeur immense . Je ne peux que la remercier de m'avoir sortie d'année de souffrance et tout ce que cela représente. MERCI
Française
Février 2020
Stephanie Catudal
Esmerelda helped heal my husband's cancer
My husband was diagnosed with an aggressive form of cancer and put on a ventilator. Esmerelda worked on him from afar for days. The road to his recover is long with plenty of ups and downs, but I noticed significant improvement once she started to heal my husband. She is gentle, patient and kind. I attribute my husband's improvement greatly to her work. I can't thank her enough!
Canadian
July 25th 2020
Ross
Truly Amazing!!
Esmeralda really seems to have magical powers when it comes to healing the body, I noticed improvements after every session…for the first time in years I am sleeping really deeply!! I feel so much calmer & balanced, the annoying mind chatter has disappeared, my head feels less pressured & my neck less stiff, my stomach feels less irritated & even the pain in my heal seems to have dissipated. I feel re-energised!! I cannot thank you enough Esmeralda…you have such an amazing gift!
Brit/Aussie
August 2020
Adrian Sommer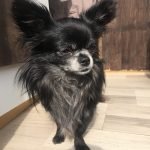 Distance healing
My dog had a lot of stomach pain, I guess because he had been eating something he should not.. I contacted Esmeralda and asked for her help. My dog had been in pain for little over a day, and after Esmeralda gave the distance healing, it took only around 10-15 minutes before my dog felt very good and started running and playing around. I am amazed of the effect this distance healing have, and I am very very grateful for the help I recieved from this kind woman! If you are sceptical of this, I would absolutely recomend you give it a try.
Norway
July 2020
Ronny Constansi
Left Eye and body pain
I had a cornea transplant and been in so much pain . I had 4 distance healing sessions  and did help me a lot. Really did.
Also before that I had  nerve neck pain. The healing session did  help so much with my neck pain and to have my energy flowing. That's why I did use it again to my left eye.
Thank you Esmeralda for all your help. I really do appreciate.
American
02/04/20
Cleo Alves
 » Un moment de chaleur et de sérénité. Esmeralda à été d'une écoute très rassurante. Elle a su répondre à mes attentes et mes questions. En tant que kinésithérapeut, je suis ravie d'avoir croisé sa route, j'ai eu le sentiment d'échanger avec une consœur engagée et investie dans le bien être de ses patients. Ses facultés m'ont ouvert un champ riche de possibilités.
En plus d'avoir été une expérience instructive, Esmeralda m'a aidé à traiter un soucis de peau sur mes doigts (des plus gênants pour une kinésithérapeute) que j'ai tenté de soigner en Europe occidentale pendant plusieurs mois par diverses moyens de médecine moderne en vain.
Je la remercie encore pour sa disponibilité et la recommande à tous ceux curieux de découvrir une autre facette de la prise en charge de la douleur psychique et physique. »
« Kinésithérapeute »
Paris- France
24-25- 26 février 20
Petrus Harmse
Feeling blessed!
The last seven years I've been struggling with health issues that range from chronic pain in my whole body, fatigue, anxiety, mind fog and tinnitus.
I've undergo extensive tests and treatment but none of the dokters could make a diagnosis. Nothing helped!
I decided to explore beyond western medicine and found Esmeralda's website and decided to give it a shot!
I contacted Esmeralda and signed up for three sessions whilst on holiday in Phuket. When i first met with Esmeralda it felt like i new her all of my life because she has such a warm energetic personality that i could relate to. Esmeralda is a kind and compassionate person. She is very professional and dedicate much of her time to help animals and people in need.
After my first session i felt much more relaxed and could even take on the hectic traffic with a smile. 😊
Esmeralda explained to me that my situation was very complex and would take some time to heal. She also went a step further and said that she believes that I've got Fibriomyalgia, and indeed all the symotoms pointed towards Fibriomyalgia.
Esmeralda also identified a bad experience in my past and explained how it was related to the pain in my arms and hands.
After the three sessions I felt re-energized and spiritual lifted. My pain was better but not gone.
After returning to South Africa, Esmeralda followed-up on my wellbeing. Three months after returning from Phuket i noticed that the pain in my chest and lower back completely disappeared.
My experience with Esmeralda and her gift of healing was truly outstanding and therefore i highly recommend Esmeralda's treatment.
Thanks Esmeralda!!
Petrus Harmse
South Africa
19 October 2019
Gisèle De Santis
Soin par photo pour le syndrome des jambes sans repos
Après des années de douleurs atroces, des nuits à ne pas dormir, de remuer dans tous les sens, de sortir mes jambes hors de la couettes puis les remettre, pleurer de douleurs et à avaler des tas de cachets plus nocifs les uns que les autres, ma fille m'a parlé de Esméralda. 
Elle a envoyé une photo de moi et quelques jours plus tard mes douleurs se sont atténuées. Aujourd'hui je ne prends plus aucun cachet et mes nuits sont beaucoup plus tranquilles
Un grand merci
France
Décembre 2019
Agnès Clément
J'avais les jambes toujours très gonflées et des douleurs au dos
Après une séance avec Esméralda, mes jambes sont bien moins gonflées et mon dos me laisse tranquille
Merci Esméralda
France
3-02-2020
Sylvie Puy
J'ai eu la chance de retourner en Thaïlande cette année et bien évidemment je suis retourné voir Esmeralda 
Elle a travaillé sur mon dos pour atténuer des douleurs chroniques après mon opération et sur mes jambes (syndrome des jambes sans repos) qu'elle avait déjà bien soigné
Aujourd'hui je me sens mieux !
France
3-02-2020
AIM KUMMALA
Éruptions cutanées
J'avais de depuis plus de 5 ans comme de l'eczéma avec des démangeaisons. Pendant toutes ces années j'ai essaye plusieurs remèdes a l'hôpital sans grand succès. c'est après avoir rencontre Esmeralda par le biais d'un ami que j'ai essaye ces séances. j'ai fait 2 séances et miracles au bout de quelques jours je voyais déjà le changement et en quelques semaines tout a disparu.
Je remercie beaucoup Esmeralda .
AIM
THAI
9/12/19
dominique simeoni
Bonjour, j'ai eu besoin de soins et on m'a conseillé Esméralda. J'ai de suite ressenti les bienfaits de ses séances. Merci pour ton professionnalisme et ta bienveillance. Merci pour tout.
Français
Janvier et février
Cally Hanley
Balancing & Back Pain
I am so delighted I met Esmeralda. I had been in Phuket for 6 months believing that just being with the family would help me but it didnt. I was completely burnt out, no energy at all and very emotional. After my first session with Esmeralda, I noticed a vast improvement and felt re-energized. After 3 sessions, I was a completely different person, and back to my normal self. Happy with loads of energy. She also worked on my back pain which I had had for years, and this also was cured. Esmeralda is kind, compassionate and puts you totally at ease. She is the ultimate energy healer.
British
December 2019
Veronika
You are the best!
Dear Esmeralda
Your premium program is really magical. I am delighted. my chakras feel great. Your energy works wonderful. thanks for all.
Russian
09.02.2020
Jeanne Mart
Transformation in the works ♥️
I am so pleased I found Esmeralda. I mad a spontaneous trip to Thailand from the United States. Escaping the dark skys of the Midwest. I came here with the weight of the World upon my shoulders. I have experienced great loss. My Mother passed away in August. I was her primary caregiver for the last month of her life. I didn't know how this would effect me months later. I could barely mention her name with out crying.
I was looking for reiki courses and found her on line I thought why not try a treatment to see what this is all about. « Why Not! ». After the first treatment my spirit was lifted. I didn't really know how bad I felt till that first treatment. It also made me confident that Esmeralda truely has a gift and is a true healer. I signed up for 2 more treatments. I was leaving in 2 days and she was kind enough to make space for me in her busy schedule. I highly recommend Esmeralda and I would also recommend her package for full benefits of her healing gift with reiki and magnetisum. Just one session you get a taste 2 more you feel the power. Thank you so much Esmeralda after my session with you I feel I may move forward in life. Much Love ❤️ and respect
United States
7/2,8/2 and 9/2
Dominique Bonnel
Spot on Reiki treatment!
For a first time going through this type of treatment I am amazed by the efficiency of Esmeralda whom I heard of through word of mouth. Fixing a couple issues I had she is now helping our hotel guests who are very pleased with her treatments. Highly recommend for muscular pain and back pain.
Dominique Bonnel
General Manager Pullman Hotel
Chang Bai Shan- China
France
01/29/2020
Martine Dambrin
Je suis venue consulter Esméralda pour des douleurs dans le dos, et aux épaules car ces derniers jours ces dernières se sont amplifiées.
J´ai une scholiose depuis de nombreuses  années dont les douleurs ont irradié jusqu aux épaules et le mileu du dos. J´ai essayé un soin qu´Esméralda a mis au point par magnétisme. Ces derniers temps elle a crée des traitements spécifiques pour différentes types de douleurs comme les douleurs chroniques au dos ou les fibromyalgies.
Ce soin a duré en moyenne 30mn.
Ce matin, je me suis levée et je n´avais plus mal au dos alors que d´habitude je me réveille et je me sens raide. Les épaules me font mal.
De plus, ayant fait une chute récemment et ayant le pied et la jambe gonflés, elle m'a également pris ce problème en charge, et quelques heures après, le gonflement avait réduit de moitié, et la douleur avait disparu.
Je  recommande vivement ces soins holistiques, surtout pour des douleurs chroniques de dos. Les miennes étant musculaires, je dois dire que le changement a été radical.
France
26-01-2020
Patricia Boullion
Bonjour,
Esmeralda m´a traitee  pour une blessure à l´épaule  que j´avais depuis 4 mois suite a un faux mouvement de yoga, genre tendinite avec fortes douleurs handicapantes y compris pour dormir. A partir de novembre 2019, j ´ai reçu plusieurs séances de magnétisme et  j´ai note une nette réduction de l´intensité de la douleur qui progressivement a continué a diminuer. Je sais par ailleurs que ce genre de blessure peut prendre une année voir plus avant l´amelioration …là je peux dire qu´apres 2 mois depuis le debut des soins, j,ai pratiquement retrouve ma mobilité..
Merci khun Esmee…..
French
20-01-2020
Dominique Taar
Esmeralda m'a fait un soin d'alignement des chakras qui m'a fait énormément de bien.Elle a un réel don car elle a pu voir d'où venait le déséquilibre.
Elle m'a  fait un soin du cou et du dos qui m'a complètement recentrée sur moi-même et depuis je me sens calme et sereine.
De plus,  après le soin sur mon bras  mes douleurs ont disparu.
Merci beaucoup Esmeralda pour tes soins, ta gentillesse, ta compassion et ton efficacité.
Dermatologue
Paris - France
16-01-2019
Sam C
Over the last few years
Over the last few years I have been battling with clinically diagnosed depression and anxiety. I was prescribed medication for this without any real signs of improvement, and the side effects of the medication we're not ideal.
I decided to try Reiki and Magnetism on recommendation of a friend, so I found Esme online.
I did a premium package with her and did multiple sessions for reiki and magnetism, and then added in her recommendation of doing therapy sessions with her followed by reiki and magnetism.
Esme helped me identify key issues from my past that had caused emotional blockages. She discovered these blockages through the energy healing. She then helped me identify the experiences in my past that created these blockages though our therapy sessions.
I feel so much lighter and have much clarity today due to the breakthroughs we had in her sessions, and am on the journey to feeling whole again.
Thanks Esme!
USA
24.11.2019
Thomas Guldbrandsen
Deep exiting change
I was having a reiki and magnetism session with Esmeralda, when i previously have had trouble getting over some habits that were now longer suiting me. She was very welcoming and friendly in her approach. After i had consulted with her, about my issues, she calmly and confidently treated with the Premium session. I felt really good during and after the session. Feelings and emotions arised, but thats the way it is, and it is different for everyone how they feel. Afterwards i was told that my bloodflow had increased, that was really needed, since i have had cold hands and feets as a result of bad circulation. I also felt really calm and collected, in the coming days after the treatment. I thank you again Esmeralda for the great work you do treating Humans and animals. Treating the body, mind and the spirit is in great need at this point in time. All the best💚
Thomas Guldbrandsen
Norway
16.11.19
Elies
Pain on my shoulder
I came to see Esmeralda for a rehab shoulder injury after surgery.  And for rebalancing full body. I took the premium package and it help a lot to recover my shoulder mobility and it also help me stabilize my sleep.
Thank you Esmeralda
French
Octobre Novembre 2019
Adrian Sommer
Such a wonderful experiense!
This is my second time with Esmeralda, and I am amazed! I had gotten a form of food poisoning here in Phuket, and decided to visit this lovely lady again, to see if she could ease the pain. After the session I was completely fine and it stayed that way! She worked with both reiki and magnetism on me, and only two days after the session my social anxiety have been changing for the better and I find it a lot easier with much more clarity to solve different situations that are going on in my life. Would definitively recomend this woman if you feel stuck somewhere in your life, or just want to feel better in any way!
Norway
15.11.19
Emily
Incredible gift
I had been suffering from a myriad of complaints mainly anxiety, but also some back pain, digestive issues and poor circulation. After the first session I felt an incredible sense of relief and grounding From my anxiety. Esmerelda has an incredible gift not only in healing but she is so compassionate! She is very open and honest about what she feels would be the best treatment to assist because she Truly cares about what's happening for you as an individual. I was only in Phuket for just over a week and so opted for the premium package (3xsessions of magnetism) which I'm so glad I did. It was really helpful having the regular sessions as well as I was going through a very challenging time and the sessions greatly decreased my issues, especially the anxiety which was my main issue, and helped me feel more balanced which in turn helped with feeling clarity in what direction my life needed to take next. And the back pain, digestive issues and circulation were improved dramatically! I am so grateful to Esmerelda for assisting me in my journey. I will definitely be back when I come back to Phuket!
Australia
3rd, 5th & 8th Nov 2019
Ana Maria
My name is Ana Maria from Italy. I have a Reiki level 2. I contacted Esmeralda to have healing sessions because I was feeling very down.
It has been more than a year that I feel depressive and with more anxiety attacks. Knowing what is Reiki, I wanted to try her way of healing to see if I could feel better.
I have had several Premium sessions which helped me to calm down and gradually sleep better. My anxiety decreased and I felt more balanced and calm. I tried also her Express sessions on local pain areas. I must say that I am still amazed.
She treated first my upper back pain which was at a level 8/10. After 3 days the pain came to 2/10. We had another Express session on my lower back which has been painful for many months. The pain disappeared the next day!
I fully recommend her healing sessions. Esmeralda has been very professional. She spent a lot of time to understand my situation. She really feels what you need. After a terrible year for me, she helped me to recover my self confidence. Finally I see the light at the end of the tunnel….
Thank you Esmeralda for being so human and so patient with me!
Ana Maria,
Palermo
Italy
October and November 2019
Montse Escuer
Blood infecction and hernia
My dog Pancho has been very sick for 3 months. He took a lot of  antibiotics and could not  walk. After a few sessions of healing with Esmeralda he finally started to walk and eat. His infeccion came down. Now he is very well and can play and eat. He also has taken weight.
Thanks Esmeralda my Pancho is very happy now❤️
Spain
June 2019
BONG SC
Heal from within
I am relatively new to energy healing, so I came with little assumptions, yet the sessions I had with Esmeralda went far beyond my expectation. The sessions were conducted professionally without the undue dramas, smoke machine nor snake oil.
I find the entire journey to be very relaxing, like the beginning of a new journey – an inward voyage towards my inner being. Esmeralda is very skillful and very easy to relate to; she has a very gentle yet profound soul. When you are ready to embark on the discovery of self-healing, contact her as you deserve a knowledgable and nurturing teacher along this path.
Singapore
28 JULY 2019
Ashleigh Reid
Incredible experience
This was my first experience with this type of healing and Esmeralda was so warm and made me feel very comfortable.
After my first session I had a huge emotional shift which has brought a lot of clarity for me.
I highly recommend her  wonderful gifts.
Thank you so much Esmeralda!
New Zealand
7/07/2019
Adrian Sommer
A strong but fantastic experience
I did not know what to expect, and did not know much about Reiki healing, but this experience made me see things in a way I thought was not possible. After one session with Esméralda, I felt a very unique feeling in my body, and as she told me about my bad bloodflow in my body (allways cold feet) she made the energy flow more freely by removing blockages and the rest of the day my feet have been warm and tingeling. I have also gained a lot of clarity in different aspects of my life, and this is just after one session. I am now noticibly more confidfent in changing my life situation to the better. Thanks alot, Esméralda!
-Adrian
Norway
11.05.2019
Anthony Perrin
Détente et circulation de l'énergie – Meilleure gestion des émotions
Je suis allé  voir Esmeralda afin de me sentir mieux dan mon corps, d'harmoniser son énergie et dénouer certaines zones sensibles (somatisations)
C'est un très bon tremplin pour quiconque souhaite se sentir mieux, prendre soin de soi et donner un bon coup de fouet positif à tous son organisme ainsi qu'à son esprit.
Pendant la séance, une forte chaleur s'est emparée de moi, ainsi que des sensations de détente très agréables.
Après la séance et pendant les jours qui ont suivis, je me suis senti plus léger, avec un espace intérieur renouvelé, plus spacieux. Me permettant d'appréhender la vie et de m'adapter, à moi-même et aux autres, avec plus de flexibilité et de relâchement.
En somme, une meilleure gestion de mes émotions.
Esmeralda est à l'écoute, bienveillante et très professionnelle. Elle met très à l'aise dans un cadre propice à la relaxation et au lâcher-prise (laisser être).
France
07/04/2019
Sylvie Puy
Une belle expérience,
Esmeralda qui est une personne sincère, souriante et à l écoute.
Une musique d ambiance et une douce odeur de sauge vous enveloppent et c est parti pour un moment de détente.
Rien à faire juste se relaxer.
J ai le syndrome des jambes sans repos, depuis plusieurs années, une raideur au cou et beaucoup de mal à dormir depuis très longtemps.
Depuis cette séance, je n ai plus mal aux jambes et je ne remue plus toute la nuit
Mon sommeil est plus réparateur et plus de douleur au cou
Je tiens à vraiment remercier Esmeralda pour m avoir réellement débarrassé de ces maux
Sylvie
France-Nice
26-02-2019
Hubert Tose
Truly Amazing Experience
It is not often in one's life that one can meet a new person that one can say « changes your life ». Esme is one such person. She has been treating my family for the past couple of months. Having been someone who is open minded but not a believer in energy healing, I am now a total convert.
Esme has treated, my wife, son, and myself over the last couple of months, and the results have been nothing short of a miracle. We feel balanced, happy, and confident after 2-3 sessions each. Our son, who has Asperger's Syndrome is started to show positive signs even after only 1 very short session.
Aside from her healing sessions, Esme is a kind soul, she has been very understanding and is always ready to make time for my family.
We look forward to continuing this journey with Esme and work towards finding our paths in life.
Thank you Esme, you've helped us to fix our lives!
British
February 2019
Ornella
Je suis une jeune femme de 29 ans et j ai eu la chance de rencontrer Esmeralda lors de mon voyage à phuket , une personne vraiment formidable et à tout point de vue!
Tout commence par son cabinet ou à peine rentré dans ce bel endroit, vous fait parvenir jusqu'à a vos narines une odeur douce, agréable et rafraîchissante d huiles essentielles, tout est très propre et très bien agencé.
Quelques questions posées en amont sur vous, et vous voila en route dans son univers calme ,serein, avec une musique relaxante…
Grâce à son don elle a su trouver tous mes maux et j ai passé 1h30 vraiment très relaxante ,comme j en avais jamais eu auparant !
Aujourd'hui tous ces maux ont disparu et je suis vraiment très contente du travail qu elle a effectué sur moi!
Vous pouvez y aller les yeux fermés! Je recommande à 100%!!!
French
26/02/2019
Evelyne Birot
SOINS DU 25JAN AU 12 FEVRIER 2019
Je m'appelle Evelyne BIROT , et j'ai eu la chance de faire la connaissance d 'Esmeralda grace à une Amie lors de mon séjour en THAILANDE.
Lors de notre rencontre Esmeralda a tout de suite vu mon Probleme de jambes, de genoux qui etaient très gonfles , et ce depuis plus de 2 ANS.
Après la deuxième séance, le resultat était spéctaculaire et j'ai retrouve mes jambes d'il y a 20 ANS et chose incroyable j'ai perdu 2 cm en tour de taille. Et ventre aussi.
Je marche à présent beaucoup mieux et me sens plus légère ; le poids a chuté.
Et j'ai perdu plus de 3 KGS en quelques jours ; à mon retour à PARIS, tous mes Amis ont constaté le changement physique et m'ont félicitée.
Je suis très reconnaissante à Esmeralda qui m'a rendu le sourire et l'espoir.
Je retournerai à PHUKET l'an prochain pour entretenir ma forme avec elle.
Amicalement
Evelyne BIROT
France
18-02-19
Sylvie Aimé
Chère Esmeralda,
Ce fut une belle surprise que de te rencontrer. Ta bienveillance et ta disponibilité n'ont d'égal que la qualité de tes soins et ta perspicacité.
Ces 3 premières séances m'ont permises de reprendre pied et de repartir avec des nouvelles énergies. Merci à toi et à bientôt.
Sylvie
Dear Esmeralda,
It was really a surprise to know you.
Your kindness and your availability are in harmony with the quality of your treatments and your perspicacity.
These 3 sessions,  woke me up and they gave me new energy.
Thanks a lot and see you soon
Sylvie
France
11-02-2019
Dambrin danièle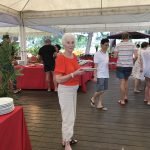 Merci beaucoup Esméralda pour tes bons soins
Je sens déjà de l'énergie revenir, et mes membres qui étaient glacés sont redevenus chauds
Le temps consacré à ce soin donne déjà de beaux et bons résultats
La première fois que l'ont s'est vues, j'ai ressenti de la sympathie pour toi, et j'ai su que tu étais une belle personne
À très bientôt
Française
29 décembre
Anna Howard
A Big Shift
I was introduced to Esmeralda through a dear friend of mine. I wasn't in a good place and I am so greatful to have come to meet her.
Esmeralda made me feel very at ease with the healing process. I had a Premium Session for about an hour or so with her. I was very receptive to this magnetic healing. My body and mind really shifted through this healing and after a day or so, I really felt I had sorted out my life a little more, got my voice back and felt calmer with what was ahead. The healing was very strong, like nothing I have experienced before. I feel like she was a miracle worker. I walked out feeling just so much better and able to get on with it.
I returned 3 days later for a follow up session before going home to Australia. Again, although this session was shorter, it wasn't as strong and powerful, but I felt it gave me more strength and courage and filled my soul and mind with some tools I needed to work through my issues.
This is a very personal journey and I feel very grateful to have been introduced to Esmeralda and will be in contact with her anytime I feel I need some healing. Thank you xxxx
Australia
October 2018
Dean
Thank you Esméralda
The healing was great and after the sessions from you i feel so much better. A totally different and worthwhile experience .
New Zealand
9/11/18
Vincent Leborgne
Des résultats impressionnants
J'ai rencontré Esmeralda lors d'un repas auquel j'étais invité. J'avais à ce moment là une migraine qui persistait depuis 2 jours. Nous avons discuté ensemble des méthodes de soins qu'elle pratiquait et des résultats qu'elle obtenait. Je dois avouer qu'au début j'étais plutôt sceptique et ne croyais pas trop à ce genre de pratique préférant me tourner vers une médecine plus « classique ». Esmeralda m'a gentiment proposé une séance et au bout de quelques secondes la douleur avait complétement disparu. J'étais stupéfait par la rapidité du soin et par le résultat obtenu. Un grand merci à Esmeralda pour avoir sauvé ma soirée et surtout de m'avoir ouvert les yeux sur l'efficacité du traitement par magnétisme. A la moindre douleur ou état de forme perturbé je sais maintenant vers qui me diriger.
Encore merci pour tout.
français
Martine Lemaire
Un grand merci à Esméralda pour le soin énergétique « express » (durée de la séance 30mn)qu'elle m'a prodigué.
Je suis venue la consulter pour une entorse et une petite poche d'eau au genou
Au bout de  45 mns,  la poche d'eau au genou avait considérablement diminué, et la douleur à la cheville avait disparu.
De plus, j'étais très stressée, et elle a réussi à me relaxer totalement et à réguler mon sommeil qui était défaillant depuis quelques années.
Dorénavant, au moindre souci, je n'hésiterai pas à retourner voir Esméralda, qui a toute ma confiance.
Encore merci Esméralda
France
12-10-2018
Bruno
Mes chatons de 3 mois sont guéris ! Merci Esméralda !
Ils perdaient leurs poils suite à une mycose contagieuse. Esméralda les a traités il y a 15 jours et aujourd'hui ils sont guérit.
Idem pour mon doigt qui me faisait souffrir. Après m'avoir magnétisé, ca va beaucoup mieux. Maintenant je pense vraiment que certaine personnes sont dotée de pouvoir hors normes.
France
07-05-19
Warangkana THABTHAWEE
Mon petit chat a été mordu par un autre chat. Il avait plusieurs morsures infectées. A la fin, il ne pouvait plus marcher, tous les jours on devait l'emmener chez le vétérinaire. Mon chat ne faisait que dormir toute la journée, il ne bougeait près que plus, Il etait apathique. J'ai rencontré Esmeralda qui m'a proposé de faire une séance de soin à mon chat. Grace a cela, mon chat a très vite récupéré du tonus et de l'appetit, sa guérison a été facilité et mon chat se porte aujourd'hui une merveille.
J'ai été très touchée par sa gentillesse et surprise par la rapidité des resultats.
Je ne la remercierai jamais assez pour son soin bénévole aux animaux. Merci mille fois d'avoir sauvé Minou. C'est un veritable bonheur de le voir en plein forme.
Minou t'embrasse et il te dit merci tata, tu m'as suave! 😽
Thailand
15 August 2018
Здравствуйте.меня зовут Ксения, мне 30
Здравствуйте.меня зовут Ксения, мне 30 лет.я была на сессии у Есмеральды и хочу рассказать об этом.Есмеральда обладает не только техниками хиллинга, но имеет огромную исцеляющую внутреннюю силу.во время сеанса я ощущала ход энергии разными видами: вибрация, сильное давление на моё тело, пронизывающее ощущение от ступней вдоль тела через макушку вверх, явно ощутила как моя сердечная чакра открылась. после сессии Есмеральда рассказала мне о тех проблемах, которые она почувствовала, и это в точности совпало с действительностью. это фантастика!!!! после сессии весь день я чувствовала разные интересные ощущения в моём теле. и начали происходить явные изменения в моих состояниях в моём запросе, который был поставлен перед сессией. с каждым днём моё состояние улучшалось. я очень благодарна Есмеральде и буду обращаться к ней за помощью ещё.
Hello. my name is Xenia, I'm 30 years old. I had a session with Esmeralda. Esmeralda has not only the techniques of healing, but has a huge healing internal force. During the session, I felt the energy flow in different ways: vibration on my body, piercing the sensation from the feet along the body through the crown to the top, clearly felt how my heart chakra opened!  After the session, Esmeralda told me about the problems she felt, and this coincided exactly with thereality. It is fantastic!!!!   After the session all day I felt different interesting sensations in my body and there began to be clear changes in my state of mind. Since then, each day my condition improves. I am very grateful to Esmeralda and will seek her help again.
Sculture Face Massage Therapist
Belarussia
7-06-2018
Marlène Sebastianutto
I was recently introduced to Esmeralda and was immediately seduced by her warm and friendly personality. Without the shadow of a doubt, I decided to be treated by her. I was suffering for more than a year from a strong pain in the left part of my body irradiating to the shoulder and chest causing serious headaches, loss of strength and lack of energy, impairing even my work as I need to hold heavy pieces of porcelain while painting. After just one session the tenderness almost disappeared and I regained strength. I had two more sessions to realign my energies and unblock my chakras. Since then, I feel incredibly well; my body feels lighter and every day I wake up full of energy, happy and more creative.
I tried several kinds of different healings and holistic therapies in my life and it is the first time that someone could truly and so effectively bring me total physical and soul relief.
Every day, I thank the providence that put Esmeralda on my path and I cannot thank her enough for her care, warmth and friendship. I recommend Esmeralda to all my friends who come to visit us in Phuket, and the ones who have been treated by her cannot express enough how grateful they are for the help and wellbeing she brought back to their lives.
Thank you from the bottom of my heart.
Porcelain Painter and Multi Media Artist
French and Swiss
31-05-2018
Jean-Philippe Jacopin
I met Esmeralda as part of a new holistic programme introduced at The Pavilions Phuket resort in 2017. Together we developed a special holistic package that was very much embraced by our guests, and the ones who have been treated by Esmeralda were most satisfied by the experience saying that they felt much better and would definitely come back for additional treatments. Esmeralda is a very dedicate, kind and attentive person to the wellbeing of her patients.
I had the great privilege to experience myself her energy treatment and was stunned by the amazing results and the feeling left after just a couple of sessions.
I would warmly invite anyone with needs of healing- energetic, emotional blockages, mental distress or even physical pain or discomfort to appeal to her to improve health and quality of life. I am ever so happy to work with Esmeralda and can highly recommend her.
Jean-Philippe Jacopin, General Manager, The Pavilions Hotel, Phuket, Thailand
French
12-04-2017
LAURENCE HOUSSEAUX
FABULEUX
A la suite d'un longue période de souffrance de 4 mois en raison d'une hernie cervicale C6-C7 placée près de la moelle épinière, j'ai subi une intervention chirurgicale en Aout 2016. Durant ma période de convalescence, plusieurs séances de kinésithérapie ont dû être mise en place pour me soulager des tensions et redonner de la vitalité musculaire au dos, aux cervicales et au bras droit.
Cependant, malgré les traitements médicaux et chirurgicaux, des douleurs émanant d'une épicondylite et d'une obstruction du canal carpien au bras droit persistaient…
Venue à Phuket en mai 2018, j'ai fait, avec bonheur, la connaissance d'Esmé qui m'a proposé ses soins.
C'était pour moi une première…. La magnétisme n'avait jamais été une solution de thérapie avant sa rencontre….Mais….. Pourquoi pas ?
J'ai donc expliqué à Esmé mes problématiques de santé qui m'a écouté avec beaucoup d'empathie et de compréhension.
J'ai bénéficié de 4 séances et dès la première séance, le résultat était immédiat et fulgurant… Quelques jours plus tard, la douleur s'était très largement estompée ….surtout la nuit.
Quel bonheur ! Je me suis redécouverte une nouvelle vie sans douleur grâce aux soins et aux bienfaits d'Esmé.
Je conseille vivement les soins thérapeutiques d'Esmé et je la remercie encore pour tout ce qu'elle m'a apporté !
Sincères amitiés.
Laurence
FRANCAISE
MAI 2018
Jose Lanz
Una mini sesión muy bien aprovechada
Sin haberlo previsto y por el poco tiempo que tenía hicimos una mini sesión para tratar un pequeño problema de senos paranasales de los que de momento no he tenido más inconvenientes, además de esto tenía una pequeña herida que no cicatrizaba bien y desde entonces se me ha cerrado perfectamente.
Os recomiendo para cualquier problema que consultéis con Esmeralda, de verdad os puede ayudar.
Gracias por todo Esme.
Spain
Mars 2018
Philippe
« Depuis plusieurs mois je ne pouvais plus bouger deux orteils de mon pied gauche et la douleur augmentait avec le temps, surtout lorsque je prenais l'avion. Esméralda a approché ses mains de mon pied et j'ai alors ressenti une chaleur sur tout le bas de la jambe. Peu à peu la douleur s'est estompée et j'ai retrouvé un usage normal de mes orteils au bout de trois semaines.
Dans le même ordre d'idées, je lui ai demandé si elle pouvait faire disparaître une tâche sur mon poignet. Lorsque j'ai voulu prendre une photo le lendemain pour voir l'évolution, la tâche avait disparu. »
France
4-04-2018
Eléonore
Esmeralda m'as fait des soins a distance pour m'aider avec des maux de ventre et de la mauvaise circulation. Cela fait environs 4 mois que les soins on étés fait et je n'ai plus eu de jambes lourdes au réveil ni au cours de la journée. Ça a été un vrai soulagement. Mon compagnon a lui aussi eu recours aux soins d'Esmeralda pour résoudre son problème de fatigue et de manque de motivation, il se porte beaucoup mieux depuis. Je recommande vraiment ses prestations .
Paris-France
31-03-2018
Montse S.
I had two distance healing sessions with Esmeralda at the end of 2017, due to persistent chronic back pain caused by a lumbar stenosis. I had already tried physiotherapy, yoga, ointments, patches… and nothing seemed to really work for my pain. So I decided to try her therapy. After two sessions I felt much better, and the pain stopped. I am feeling much better now. I highly recommend Esmeralda's treatment. Besides, she really cares about the person's whole wellbeing and emotional state before and during the sessions.
Business analyst in Beijing- China
25-03-2018
Marcelle G.
Après un traitement inadéquat pour retrouver certaines sensations, après une chimiothérapie, un de mes bras plus faible de naissance s'est mis à enfler et mon ganglion axillaire irrité me faisait aussi mal au toucher.
Après un traitement à distance (sur photo), mon bras a rapidement désenflé et mon ganglion a repris une fonction normale.
Je suis très reconnaissante à Esméralda de m'avoir autant aidée, car il est très paniquant de voir les choses dégénérer. On pense tout de suite à une reprise du cancer, Aussi j'ai également échappé à l'anxiété qui est tellement dangereuse dans ces conditions de santé.
Fribourg , Suisse
25-03-2018
Jean Claude Zana
Un grand merci, Thank you
Je ne connaissais  pas Esmeralda mais j'ai tout de suite été séduit par son sourire. je me suis donc abandonné à ses soins. Dès qu'elle a imposé ses mains j'ai ressenti un profond bien-être, intense et je me suis endormi. Quand je me suis réveillé 1 heure plus tard j'étais détendu, serein et depuis je le suis toujours. Je reviendrai consulter Esmeralda.
Jean Claude Zana, Grand reporter
France
27 février 2018
Patrick Gigon
Un tres grand merci a cette femme tres attentive au corps humain; jai eu une grave maladie au poumon et au cœur, de plus tres fatigue par d autres pathologies dont je ne voudrais pas les énumerer. La premiere fois que j´ai fait effectuer un soin elle m´a apporté beaucoup de confiance et d énergie et surtout une force plus intense de vivre.
Esmeralda a aussi un don de soigner les animaux même les plus graves
Très a l ecoute des personnes elle a un don pour capter les energies bloquées afin qu´elles repartent dans le bon chemin
Je vous invite  tous à  consulter cette femme très gentille, même à longue distance elle vous aidera.
Si vous la consultez sur place n ´oubliez pas  de vous reposer après la seance
A tres bientôt de vous lire.
France
19-03-2018
Simone Lapadus
 » Durant mon séjour en Thaïlande (2016+2017), j'ai fait la connaissance d'Esmeralda, qui m'avait été recommandée par une amie. Je souffrais alors de chondrocalcinose et j'ai eu recours à ses soins.
« Elle m'a soulagée par magnétisme tant pour mes genoux, mes jambes et mon dos qui m'empêchaient de me mouvoir et de marcher correctement.
« Esmeralda est une personne à l'écoute, dont l'énergie est communicative et dont l'efficacité des soins est particulièrement étonnante. Elle détient le don de calmer vos maux en quelques séances. De plus, son extraordinaire sensibilité et sa douceur sont en elle-mêmes un bienfait pour le corps et l'âme.
« Je regrette de ne plus habiter à Phuket, car bien que je me sente beaucoup mieux grâce à ses soins, j'aurais continué à la consulter.
« Je ne peux donc que la recommander chaleureusement à toute personne désireuse de retrouver son énergie et sa mobilité. »
Simone
Suisse
2018-03-16
Frederique T.
En juin 2017, j'ai consulté Esmeralda car je me sentais très fatiguée et à bout d'énergie. Esmeralda a pratiqué des soins à distance (par photo) sur moi et les résultats on été spectaculaires.
Je suis pleine d'énergie et J'ai perdu 7kg sans aucun régime.
Responsable du lancement de Produits (Secteur Pharmaceutique)
Lyon- France
15-03-2018
Nicky Rapley
Esmeralda's healing centre is so calming and beautifully decorated. I felt at ease as soon as I entered. Her therapy was extremely relaxing, so much so, I lost track of the time. It was so helpful in helping me feel more balanced and grounded. I left feeling positive and with an understanding of what my mind and body wanted.
Yin Yoga Instructor and Nutritional Therapist.
Phuket Cleanse, Phuket, Thailand
Ireland
Patricia Hammer
Soin à distance le 12/08/2017
En Aout 2017 de façon assez brutale ( en 4 jours)
J'ai subit une perte très importante d'acuite visuelle au point de ne plus pouvoir lire les panneaux autoroutiers .De près les mots étaient brouillés et paraissaient ondulés.
J'ai consulté 2 ophtalmologues qui ont fait un diagnostic d'oedème du fond d'oeil consécutif à une petite thrombose
vision 4/10 au lieu de 10/10
Le traitement propose était très agressif et sans aucune certitude de résultat :injections dans l'oeil pendant des mois avec un risque infectieux avéré
J'ai donc appelle Mme Esmeralda T. qui a travaillé sur mon oeil d'après photo le  samedi 12.
Le lundi au contrôle alors que le problème perdurait depuis 10 jours j'étais à 8/10 nette diminution de la thrombose et œdème
Résultat stable depuis.
ESPAGNE
5-03-2017
Maria Curtin
An amazing personal service, i can not be more grateful to Esmeralda's care support and 100% genuine understanding of the pain I was experiencing and her ability to locate the exact area that need extra attention.
I am an active young women with a passion for all things fitness, after being kicked in the breast bone whist sparing ( Muay Thai ) I knew straight away this would put a stop to my training for possibly 2 to 4 weeks, I have returned to training after just one week, I am still not 100% but I believe without Esmeraldo healing and caring touch I may not have returned so quickly.
She is a genuine kind and caring person who have been gifted with a special touch to help people, I am so greatfull i now have the pleasure of knowing her.
Maria,
Internship at
Phuket Cleanse, Phuket, Thailand
IRELAND
3-03-2018
Ernesto Rivas
« No es nada sencillo hablar y mucho menos hablar del sufrimiento que el ser humano padece. No obstante, en esta ocasión deseo dar testimonio de mi experiencia y vivencia con Esmeralda  y su técnica de sanación para nuestras dolencias del alma.
En diciembre 2017, mi madre fallece y sufrí un choque emocional muy doloroso, el desequilibrio se acentuó al cabo de unos meses, comencé a sentir dolores de pecho, crisis de angustia, insomnio, sensación de peligro permanente y mucho llanto , los cuales me impedian de llevar una vida agradable. Acudí a 3 cardiologos en Venezuela, todos llegaron a la conclusión que mi problema era emocional. Consulté un psiquiatra y psicoterapeutas en Paris, no obtuve grandes avances. A través de unos amigos en Bangkok , a quienes le comenté mi problema me pusieron en contacto con Esmeralda . Luego de varios intercambios con ella via skype, tomé la decisión de probar su técnica y venir hasta Phuket. Seguí un paquete de 10 sesiones, las cuales me hicieron comprender el problema, tomar la distancia necesaria, reflexionar profundamente, cambiar mi óptica , valorar mis energías positivas, recuperar la confianza, abandonar la tristeza, reafirmar mi ser. Aprecié profundamente cada una de las sesiones profesionales, su trato amable y respetuoso, su esfuerzo por hacerte sentir como en casa, los avances en positivo de mis síntomas. Regreso a Venezuela con entusiasmo, mis ideas mas diáfanas, encontré mi eje central. Descubrí que el mayor motor es uno mismo y que es un trabajo diario para mantener ese norte que se pierde cuando una madre comparte el cielo con los ángeles. Mil gracias, Esmeralda
Ernesto Rivas – Caracas Venezuela »
Il n est pas facile de s´exprimer ni de décrire la souffrance d´une personne. Cependant, en cette occasion, je souhaite laisser mon témoignage concernant l´expérience que j´ai vécue avec Esméralda ainsi que sa technique de soins sur les souffrances de l´âme.
En décembre 2017 ma mère est décédée et j´ai eu un choc émotionnel très fort. Au bout de quelques mois, le déséquilibre était tel que j´ai commencé à avoir de fortes douleurs à la poitrine, des crises d´angoisse, de l´insomnie, des peurs permanentes comme si j´étais en danger et énormément de pleurs. Ceci m´a fait perdre ma qualité de vie.
Je suis allé voir 3 cardiologues au Venezuela. Ils m´ont tous dit que c´était un problème émotionnel.
J´ai donc, par la suite, vu un psychiatre et plusieurs psychothérapeutes à Paris. Mon problème n´était toujours pas réglé. J´avais parlé de mon problème à des amis vivant à Bangkok, et ils m´ont mis en relation avec Esméralda.
Après plusieurs échanges par skype avec elle, j´ai pris la décision de voyager à Phuket afin d´essayer sa technique de soins.
J´ai pris l´option d´un package proposé pour des soins continus.
Ces derniers m´ont permis de comprendre le problème, prendre de la distance, réfléchir profondément, changer ma façon de voir les choses, optimiser mes énergies positives, récupérer la confiance en moi, sortir de ma tristesse et réaffirmer mon être.
J´ai beaucoup apprécié chacune des séances de soins, son contact humain aimable et respectueux, ses efforts pour que je me sente comme chez moi et les progrès de mes symptômes.
Je repars au Venezuela avec enthousiasme, avec des idées claires et j´ai retrouvé le sens de ma vie. J´ai découvert que la raison principale de l´être c´est soi même, qu´il faut avancer en travaillant sur soi même pour ne pas perdre sa voie lorsqu´une mère est au ciel avec les anges.
Je vous remercie mille fois Esméralda.
Ernesto Rivas – Caracas Venezuela"
Venezuela
1-03-2018
Edwige Deleau
Chère Esméralda,
je suis très contente des soins à distance que tu as fait pour moi.
J'ai retrouvé mon énergie. Je ne suis plus fatiguée.
De plus les douleurs de ma tendo-synovite ont été nettement atténuées.
Maintenant, après l'opération de mon pied pour enlever l'allux-valgus,
tout rentrera dans l'ordre.
Les soins m'ont évité des jours d'arrêt de travail. J'ai pu continuer
à marcher avec peu de douleurs.
Concernant ma mère qui doit faire face au cancer, elle a retrouvé de
l'énergie après une lourde intervention chirurgicale et se porte pas
mal malgrè ses 82 ans. Malgrè la récidive et la stomie elle a de
l'énergie pour continuer son chemin et affronter la radiothérapie.
Sans les soins énergétiques à distance que tu as fait elle n'aurait pas eu
suffisamment de force.
Je te remercierai jamais assez.
Bonne continuation
Edwige
Grenoble- FRANCE
25-02-2018
Dominique Bonnel
With recurring back pain I had the chance to get magnetism and reiki treatments from Esmeralda that was recommended by acquaintances. The back pain was gone the next day and I felt better so that I was even sleeping better. Some of our guests with more serious health problems came back 3 times to get magnetism treatment and were amazed by the quick improvement. I highly recommend Esmeralda who has given back sleep to a few people in just 90 minutes of treatment.
Dominique B, Resident Manager, The Pavilions Hotel, Phuket, Thailand
France
24-02-2018
Lexi Bosman
I have experienced two healing sessions with Esmeralda and I can honestly say that they have been life changing. She picked up on injuries and energy blockages in my body prior to having any knowledge of my past. During the sessions we worked on clearing this energy and after both sessions I have felt so much lighter, clearer and free of this blocked energy. Esmeralda has an incredible healing talent and has the ability to realign the body's energy and cleanse it of any unwanted/past blockages. I am so grateful to Esmeralda for everything she has done for me and I plan on doing more sessions with her in the future. I would recommend her to anyone who needs any mode of healing- energetic, emotional, mental or even physical.
Yoga & Meditation Instructor,
Phuket Cleanse, Phuket, Thailand.
South Africa
23-12-2017
Philippe Danz
Dear Esmeralda,
I Just want to thank you for your wonderful help with your 1hour and half magnetism healing last saturday in your consultation cabinet. Not only something precious has happened inside me during your healing therapy, probably related to an old energetic emotional blockage, but since then my level of energy and its quality has drastically improved and increased, together with a much better and restful sleep.
Thank you very much for your work and efficient help on this first session. I want to continue to use your « gift of life/God » to help other's. My wife, that was present and saw the good result of my first seance with you, cannot wait to try it for herself hoping to regain her youth energy of the past.
Bless you.
Philip.
France
8-08-2017
Al Lisaii
Amazing experience with Esmeralda.
The environment is peaceful and relaxing.
The treatment is just what I needed to feel better and forget my back pain I had for months.
Definitely recommend it !
Thank you Esmeralda !
—
feeling loved.
Dubai
3-08-2017
Margaux D. Olmo
Après quelques séances pour traiter des nuits agitées et des angoisses, tout est redevenu normal je peux enfin me reposer.
Merci beaucoup pour tout.
France
15-07-2017
Caroline Gabette
Très bonne réussite sur l'eczéma… je suis libérée de ces démangeaisons! merci pour tout!
France
15-07-2017
Julie Hirunchai
Such a wonderful session at Energy Healing Center on Monday. Not that l really needed anything specific addressed, but my system need a long rest and revitalization. And that is exactly what l got……
😊 Will for sure be taking in Esme's treatments again in the future. Highly recommended!
Founder and Yoga Instructor at Ganesha Yoga Phuket,
http://www.ganeshayogaphuket.com
Canada
13-07-2017
Adelle
I recently was able to have an amazing healing session with Energetic Healings amazing founder Esmeralda. I was in a very low point in my life , due to a violent trauma that had occured to my father and the aftermath on my own life became very demanding stressful and eventually quiet draining of my spirit and health.
I have been exposed to many healings through my life and a Reiki practioner myself, however I have never felt anything like what unfolded in my hours healing. During my healing Esmeralda identified areas of pain that I hadn't mentioned to her, stopping on the painful areas and asking how long the pain had been there. I literally could feel the blood moving through my veins , very hard to express what actually happened.
Within 2 days , my pain had completley gone and my skin problem on my arms took about 2 weeks and I have never seen my arms look clearer and the most amazing thing was the pain, burden and extreme sadness I had felt over my circumstances lifted . I felt that all the blocks around me where removed and I was lighter and free to finally move forward in a lighter happier disposition.
I can't recommend Esmeralda's work enough , It is something one needs to try for themselves rather than trying to explain . I can only highly recommend that my mind was at peace and this has stayed wih me since leaving that healing.
I would like to say thank you to such a wonderful warm kind women , for sharing her gift with me and her amazing work with children with Autism. I do hope you get to Australia and help with children here and share your gift with those so deserving.
Namaste
Adelle
Australia
20-03-2017
Martine D.
J'aimerais vous faire partager ma première expérience qui s'est déroulée il y a une semaine
J'avais très mal à l'épaule, des problèmes de cervicales, ainsi que mal à l'estomac.
Quand la séance a commencé,  Esméralda a ressenti que j'avais un problème à la jambe gauche.
Effectivement, j'ai un problème depuis très longtemps au niveau de l'articulation du genou, mais je vis depuis si longtemps avec que je n'en parle plus. Elle ne pouvait donc pas le savoir .
La nuit succédant la séance j'ai très bien dormi, chose qui ne m'était pas arrivée depuis longtemps .
Puis le lendemain, comme par magie, j'ai pu tourner la tête comme il faut, ce qui m'était très difficile habituellement à cause de mes vertèbres cervicales .
La douleur à l'estomac s'était estompée de moitié, et la douleur à l'épaule avait disparu.
Une séance supplémentaire sera peut-être nécessaire,mais je suis sur la bonne voie.
A force de vivre avec la douleur, et qu'aucun docteur ne puisse agir pour l'enlever, on s'habitue à souffrir.
Je sais aujourd'hui qu'il y a une alternative qui vous soulage totalement, et c'est avec Esméralda que je l'ai découverte.
Faites lui confiance comme je l'ai fait moi, et votre vie sera changée
Merci encore Esméralda de vos soins
France
21-01-2017
Tina Maria
I have known Esmeralda for over 3 years now, as a friend and adopter of one of my rescue dogs. Recently, she discovered her healing talent and came to our shelter to work on some of the dogs. One of the dogs that usually can't be handled just laid there with her, while she worked on him, we were all amazed. She worked on a few of the dogs, then, as she is aware, I have a great deal of pain with osteoarthritis and fibromyalgia, so she tried working on me a little, under the very worst of circumstances. At that time I didn't really feel much difference.
However, several days later, she did a cleansing on my home and on me, within 3 days I had gone from a pain level of 9-10/10 down to about 4.5/10, then four days later, pain was about a 1.5/10 and has stayed that way since, or even less! It has now been almost two months and my pain is only just there, actually it's more of an awareness of those parts I usually feel the greatest pain. I can't wait for another session, I'm so excited and amazed at how effective she is. Just 10 weeks ago, I had x-rays on my neck and I was advised I would need injections into my spine, done in an MRI machine. Now there is no need.
Thank you, my dear, amazing, kind, loving friend. ❤
Founder
Bodhi Shelter, Phuket-Thailand
http://bodhishelter.com
Australia
27/12/2016
Angélique
Je suis retraitée. J'ai rencontré Esmeralda , suite à deux ablations cardiaque d'un wholfe parkiston white. Sortie très fatiguée de cette opération, j´avais de nombreux hématomes dont une boule à la hauteur de l'artère fémorale. J'ai dù faire appel aux dons de magnétisme d´Esméralda. Suite à la première séance j'ai constaté une diminution de cet hématome très gênant pour me mouvoir , ce qui m'a permis de marcher normalement.
Depuis plusieurs années je dormais sur le dos à cause d'un bloquage des cervicales. Je ne pouvais pas me tourner sur le côté. Après la deuxième séance de magnétisme, je peux désormais me tourner correctement ! merci pour vos soins , votre gentillesse toujours à l'écoute des personnes en difficultées ! Merci encore
retraitée, Nice, France
25 October 2016
Caroline
I have seen Esmeralda during acurate sinusitis combined with a Flew Type A. After the 2 sessions with her, my headache were totally gone and my breathing came back to normal. Her very positive attention came as a big relieve during my illness. Thank you so much. You're a pure jewel.
Thailand
23 October 2016
Mireille
J'ai eu la chance de recevoir une séance de magnétisme avec Esméralda et je suis ravie des résultats.
J'avais par le passé déja expérimenté des séances de Reiki avec d'autres praticiens et j'avais été moyennement satisfaite.
Durant la séance, Elle a a su me mettre a l'aise. Dés qu'elle a commence à apposer ses mains, j'ai senti une grosse chaleur. Mon corps a réagi tout de suite. Ca peut paraitre curieux mais je sentais que ça "bougeait" (émotionnellement mais aussi physiquement) dans ma tête alors qu´Esméralda  était sur mes pieds. J'ai même ressenti comme des décharges au niveau de la nuque (à l'endroit même ou je suis souvent bloquée). J'ai reçu des flashs de couleurs, et je suis rentrée en meditation profonde. Je suis ressortie de la séance dans un état de relaxation que je n'avais jamais expérimenté depuis des années et sans aucune tension dans mon corps.
J'ai été trés fatiguée pendant les 2 jours qui ont suivi la séance, ce qui est une réaction normale après un rééquilibrage d'énergie.
Ça fait maintenant un mois depuis ma séance, et je sens qu'il y a vraiment eu un "avant" et un " apres". Je me sens apaisée, rechargée et plus forte pour affronter les aléas de la vie.
Un grand merci Esméralda  pour votre professionalisme, votre écoute, votre passion.
FRANCE
20 October 2016
Frédéric Lab
15 oct
I was very lucky to meet Esmeralda through a friend. I was told some very good thing how Esmeralda did help her with her back pain and that has change her sleep from average to great. As i am suffering from a plantar fasciitis, i have decided to see her for a healing session and in 3 sessions the pain which was 8 on a scale to 10 resolve to 3 . Now I wake up with less pain in the morning. Thank you .J:ai vu Esmeralda pour une faciitis plantaire et en 3 rendez vous elle a fait diminuer la douleur. Maintenant je pose le pied par terre sans problem au réveil .
Merci .
Operation Manager, THAILAND.
15 October 2016